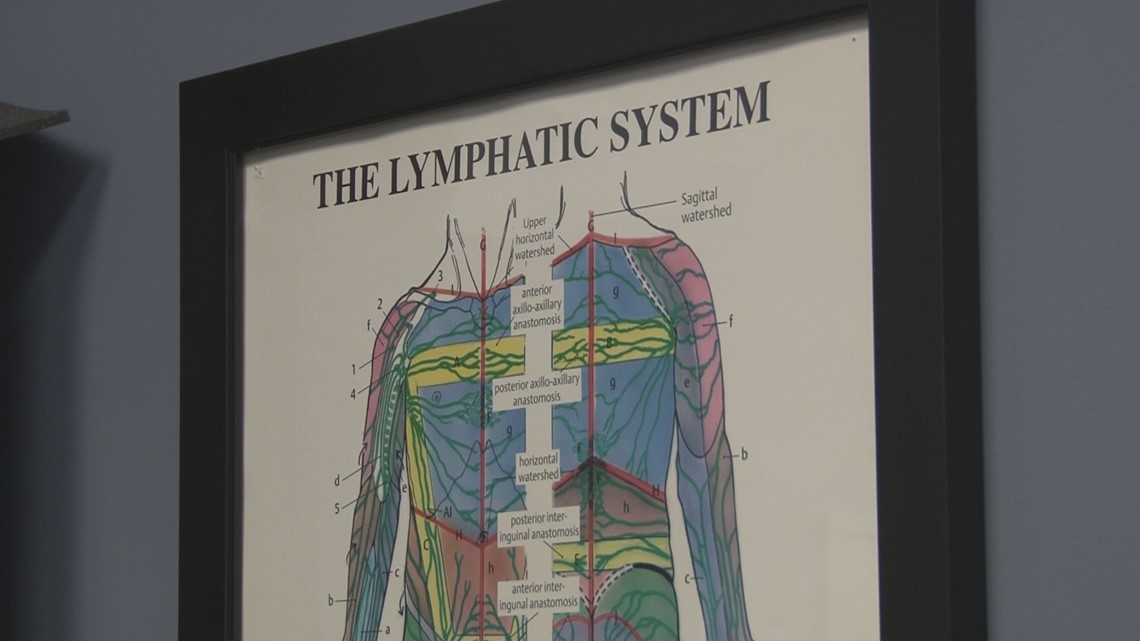 KNOXVILLE, Tenn. — Wednesday, March 6, is World Lymphedema Day.
Millions of people have it, some are born with it, and others develop it after cancer treatment or an injury.
An advocacy group here in East Tennessee is trying to make treatment more accessible for patients.
"I had breast cancer and I had radiation and right after that I got Lymphedema even though I supposedly was at low risk," Becky Sharp said.
Lymphedema affects Becky Sharp's right arm, her torso, and her right foot. Fluid buildup causes chronic swelling in a damaged lymphatic system. Some people may have it in both their arms and both legs and experience a limited range of motion, disfigurement, and skin infections. It can be deadly.
"Some go into sepsis. We've had friends who've died from complications of Lymphedema and the garments may have helped alleviate that," she said.
Special garments alleviate the swelling.
Amy White is a Physical Therapist at BenchMark Physical Therapy and also a Certified Lymphedema Therapist, one of about 2,000 in the country.
She recommends a four-part treatment protocol:
Special exercises
Manual lymphatic drainage
Skin care
Compression garments
"Research studies have shown that all four components need to be done to successfully manage the Lymphedema so if only one or two are completed the outcomes are not going to be what you want them to be," she said.