Often triggered by some emotional trauma in childhood, among the more common features of PD are self-harm, substance misuse, abrupt mood swings and suicidal thoughts.
A number of different types have been identified but all involve persistent emotional instability and behaviour that has a profoundly negative impact on people's lives. In Sheffield, I met PD sufferer Catherine Carlick.
"Imagine you are on a rollercoaster that's going up and down, up and down. It is like that for me. My mood is up and down, the voices in my head, the impulsivity, the anxiety, the intrusive thoughts that you have. Every day can be a case of getting through that day."
Walking with her two beloved dogs near her Sheffield home, Catherine comes across as bubbly and confident.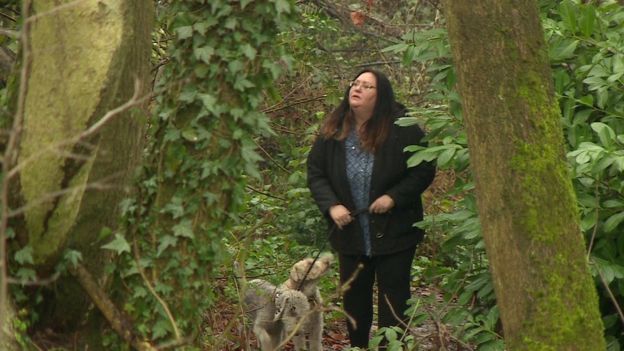 But beneath the cheerful surface is a woman tortured since childhood by what she has now been told is Borderline Personality Disorder – so-called because its symptoms are on the borderline between psychosis (an impaired relationship with reality) and neurosis (anxiety, depression and obsessive behaviour).
Whatever the label, the disorder's impact can be devastating.