The Personality Disorder label divides campaigners. For some, it is useful as a rallying point for services, support and campaigning. For others, it serves to deepen the stigma.
There are numerous stories of people with a PD diagnosis being excluded from services, seen as a difficult person rather than someone in desperate need of help. The phrase is often wrongly aligned with violence and criminal behaviour.
Brain scans of people diagnosed with PD suggest differences from those in the wider population.
"My name is Sue Sibbald and my personality is not disordered." Sue is diagnosed with PD but thinks the term increases prejudice. She now runs family therapy sessions in Sheffield and campaigns for more access to treatment.
"We have 25 people booked on a course every month. GPs are screaming out for help but there is nowhere to send people. Recently, sadly, someone I knew died by suicide as she was kept out of a service."
Services for people with personality disorder are better than they were, but provision is piecemeal. For some, the consequences can be fatal.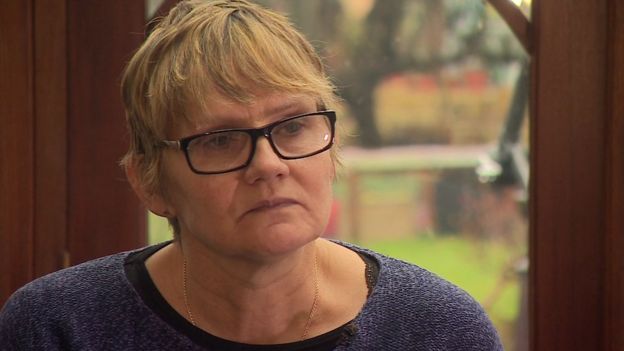 "People are waiting months for treatment, turning up at A and E, and not getting the help they need, and these people are dying waiting," Catherine Carlick tells me.
"A lot of my friends have killed themselves. I have lost four or five friends within the last two years. Therapy has turned my life around, it gave me the help I needed. Some people are not as lucky as me but it shouldn't be about luck."
NHS England says getting people the help they need, close to home, is at the heart of their plans. "Personality disorders are rooted in problems during childhood, so whilst our £1bn investment in young people's services is crucial, there is also a significant role for other public services, local authorities and the justice system to play in tackling the complex causes and symptoms of these conditions."