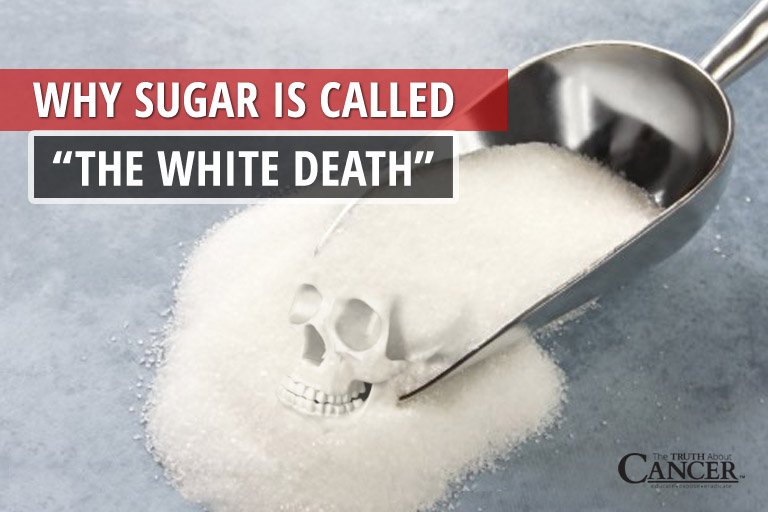 As good as it may taste, sugar is NOT your friend. It may "feel" like your friend when it comforts you (due to the beta-endorphin rush in your brain), but sugar is really your ENEMY.
Truth be told, regular consumption of sugary foods is one of the worst things that you can do for your health. Modern scientific research has shown us, beyond a shadow of a doubt, that sugar in your food (in all its myriad forms) is taking a devastating toll on your health. We'll explore cancer and sugar further down, but let's first take a look at the sugar consumption trends over the past 300 years:
In 1700, the average person consumed about 4 pounds of sugar per year.
In 1800, the average person consumed about 18 pounds of sugar per year.
In 1900, individual consumption had risen to 90 pounds of sugar per year.
In 2012, more than 50% of all Americans consumed 1/2 pound of sugar per day — translating to a whopping 180 pounds of sugar per year!
In 1890, only 3 people out of 100,000 had diabetes. In 2012, almost 8,000 out of every 100,000 people was diagnosed with diabetes (and this number is rising all the time)!
Creating Our Addiction to Sugar
The "sugar rush" has been targeted at our children. American children are consuming about 10 times as much sugar as they were in 1900, especially in the form of high fructose corn syrup (HFCS), which is the average American's greatest source of calories! Highly addictive HFCS contains fructose and glucose, but they are NOT bound together (as they are in table sugar) so the body doesn't need to break it down. Therefore, the fructose is absorbed immediately, going straight to the liver, which turns it into fat (VLDL and triglycerides).
According to Dr. Joseph Mercola: