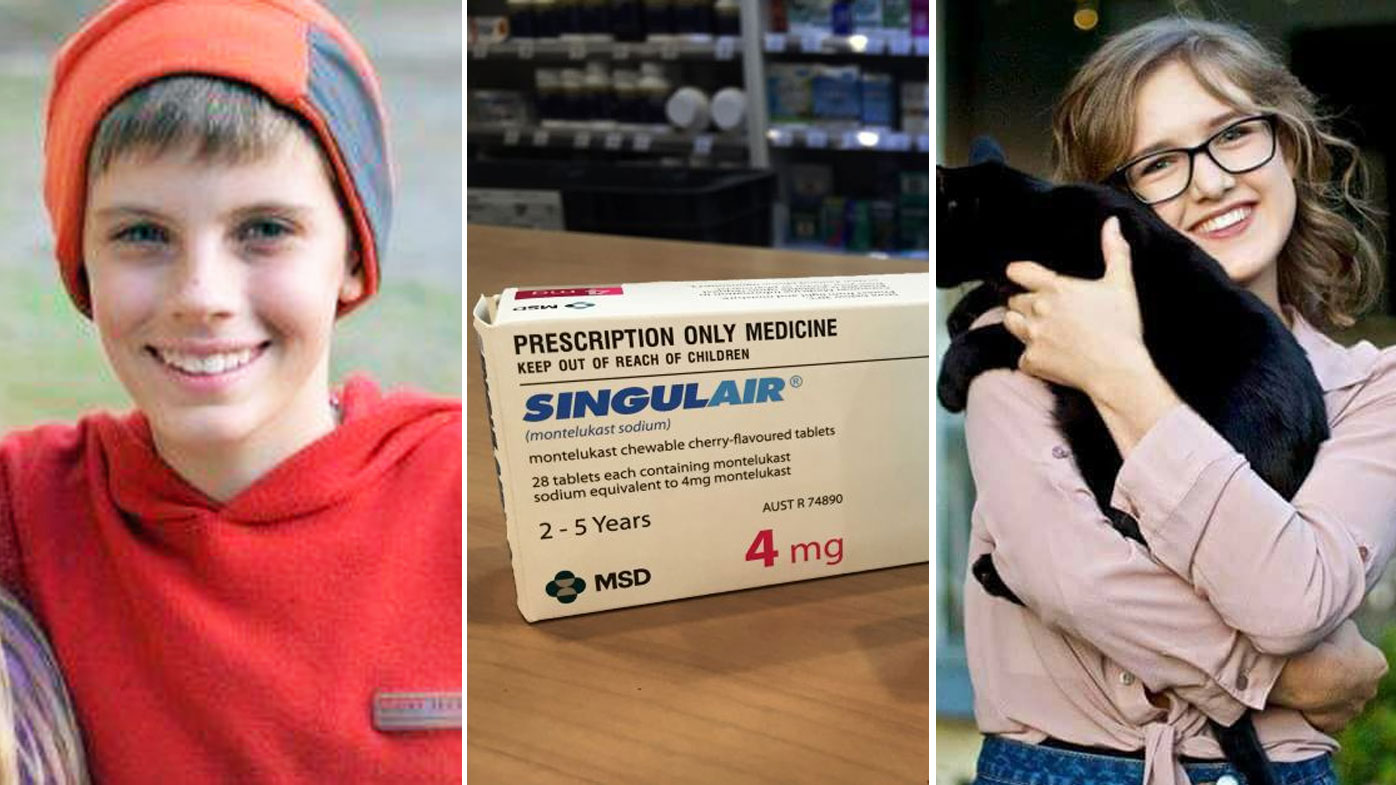 A NSW doctor whose eight-year-old daughter became suicidal after taking a popular asthma medication says awareness in the medical community about the side effects of the drug is dismal.
The anaesthetist, who asked not to be named to protect his daughter's privacy, has joined calls for warning labels to be put on the outside of the packaging for montelukast, also known as Singulair.
The doctor has also demanded the Australian Medical Association (AMA) and the Therapeutic Goods Administration (TGA) take the issue more seriously.
The anaesthetist's comments come as more families continue to reveal horrific stories to Nine.com.au of their children having psychotic breakdowns while taking the medication.
Earlier this week, Nine.com.au reported on 18-year-old Sara Hozen's tragic death by suicide. Her Australian mother, Mary Hozen, told how Sara took her own life three months after she began taking Singulair.
Singulair is one of the most popular asthma drugs and is commonly prescribed to children in Australia because of its pleasant-tasting chewable tablets.
But Singulair has been linked to serious psychotic episodes in children as young as four, including suicidal thoughts, depression, nightmares and aggression.
In the past five years to October 2017, the TGA received 227 reports of adverse psychiatric events from Australian patients being treated with the drug.
The anaesthetist said his eight-year-old daughter began taking the generic version of Singulair, montelukast, for her asthma and hayfever in 2015.
While the drug did appear to help with the conditions, the anaesthetist said over the next few weeks his daughter also lost her appetite, started to complain of stomach aches and began to have nightmares.
"She had become fearful and anxious at night, often complained of bad dreams, and during the daytime she was struggling at school with tiredness and lack of concentration," he said.
"This from a girl who was at the top of the class academically, was the life of the party and was extremely athletic – an athletics junior champion. She was changing before our eyes."